Controlled iron absorption
Maltofer iron is absorbed by the body in an active and controlled manner. Maltofer's active ingredient, iron polymaltose, ensures your body only absorbs the iron that it needs when it is needed, providing reliable correction of iron levels.
Maltofer iron does not require Vitamin C for optimal absorption
The benefits of being different
Studies have shown that patients taking Maltofer experience:
fewer gastrointestinal side effects, such as constipation and nausea*
the convenience of taking iron with food
fewer interactions with other medicines. Be sure to check with your doctor or pharmacist if you are taking other medications
* Versus ferrous sulfate.
Fewer side effects
Most commonly used iron supplements contain ferrous salts (such as ferrous sulfate or ferrous fumerate). Ferrous salts may cause unwanted side effects such as constipation, vomiting and nausea.
In fact, these side effects from ferrous salts can be so frequent, that some people may avoid taking iron supplements for this reason.
Clinical trials with Maltofer have consistently shown significantly fewer gastrointestinal side effects, such as nausea, constipation and vomiting, than in patients taking ferrous supplements.
In a study involving 80 pregnant women receiving Maltofer or ferrous sulfate, it was shown that women taking Maltofer experienced less nausea, constipation and vomiting than ferrous sulfate.
Taking Maltofer with food
Even simple foods like tea, coffee, chocolate, and milk can interfere with the iron absorption of ferrous salts found in most iron supplements and, as such, these are generally recommended to be taken on an empty stomach.
Maltofer on the other hand can be taken with food anytime and absorption of the iron will not be affected. In fact, studies have demonstrated that iron absorption with Maltofer significantly increases when taken with food.
Suitable for use in pregnancy
During pregnancy, the body's need for iron increases by as much as 10 fold. This kind of increase in iron cannot always be met by diet alone, necessitating the need for iron supplements.
Globally, Maltofer has been recommended to correct iron levels in pregnant women for over 50 years. Clinical studies have shown Maltofer corrects iron deficiency in pregnant women with significantly fewer gastrointestinal side effects such as constipation, making it easier to restore iron levels.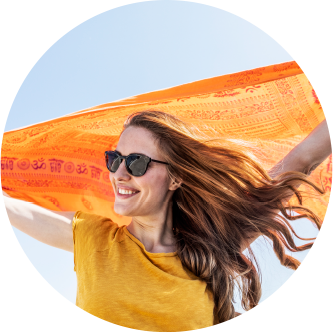 High-dose iron
When taking an iron supplement, it is important to check the amount of elemental iron per dose.
Many supplements containing iron only have small amounts of elemental iron per dose. Hence, your current iron supplement may not be delivering enough iron for your needs.
Maltofer contains 100 mg of elemental iron per dose, which provides an adequate amount of iron to correct iron levels when taken as directed.
What is iron deficiency
Iron is one of the body's essential nutrients, which is absorbed from the foods we eat. Iron is required for normal cell and organ function, as it carries oxygen around the body via haemoglobin found in red blood cells. Iron deficiency occurs when the amount of iron absorbed by the body is insufficient. This can be caused by a lack of iron being absorbed from food.
Iron deficiency can also be caused by a number of different disease conditions – these can lead to increased iron loss or inadequate use of iron. Too little iron in the body can have serious consequences, ranging from physical and mental fatigue to impaired quality of life.
Across the globe, iron deficiency is the most common nutritional deficiency, affecting an estimated 2 billion people.
If you are considering taking Maltofer or if you think you may be iron deficient, visit your doctor to discuss your symptoms or for further information about iron deficiency.